Frequently Asked Questions about travelling to Ukraine
Is it safe to travel to Ukraine?
Yes, most of Ukrainian cities are safe to travel.  You can travel to Kyiv, Odessa, Lviv, Carpathians and other regions, except Eastern Ukraine and Crimea.
Donetsk and Luhansk (Eastern Ukraine) regions are strongly not recommended to visit as they are under Russian aggression at the moment. But these zones are very far from other parts of Ukraine and main touristic areas ad centers.
Distance from Kyiv to Eastern Ukraine is 850-1000 km, from Odessa – 850-1100 km, from Lviv – 1200-1400km.
If you can't see presentation below, you can find it here: http://www.slideshare.net/Ukrainian_Incentives/ukraine-is-perfect-destination-for-your-event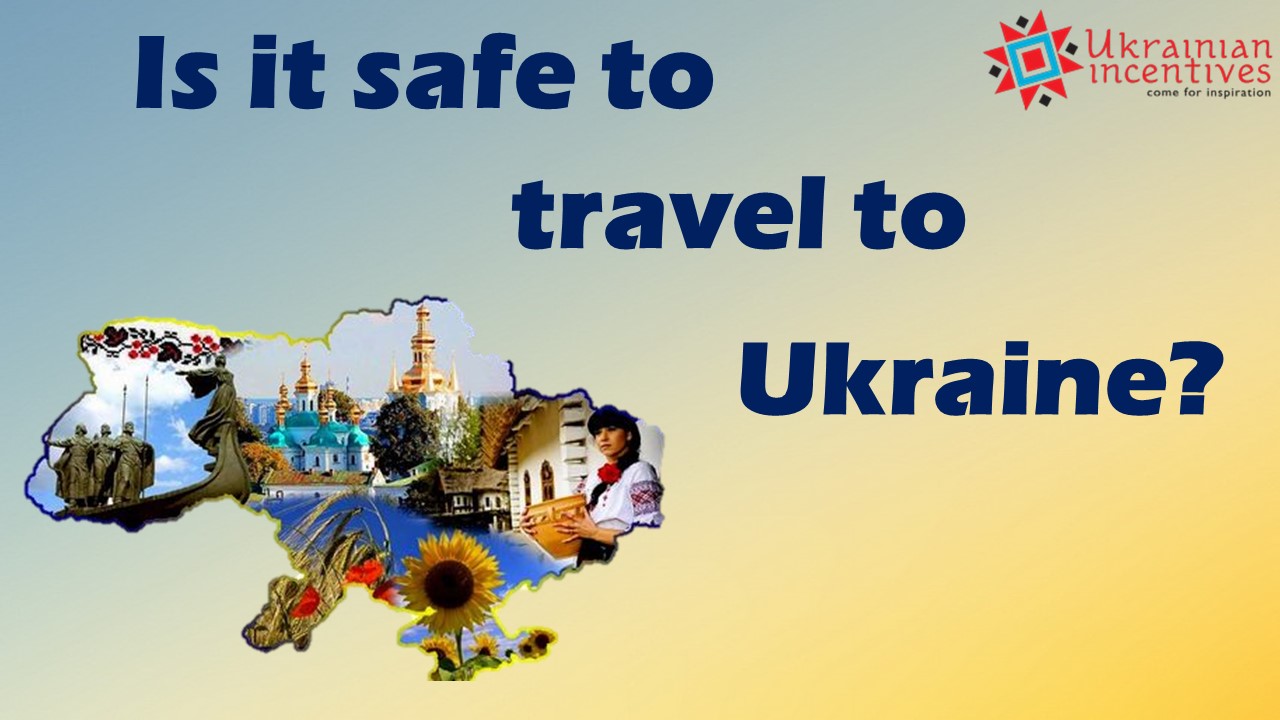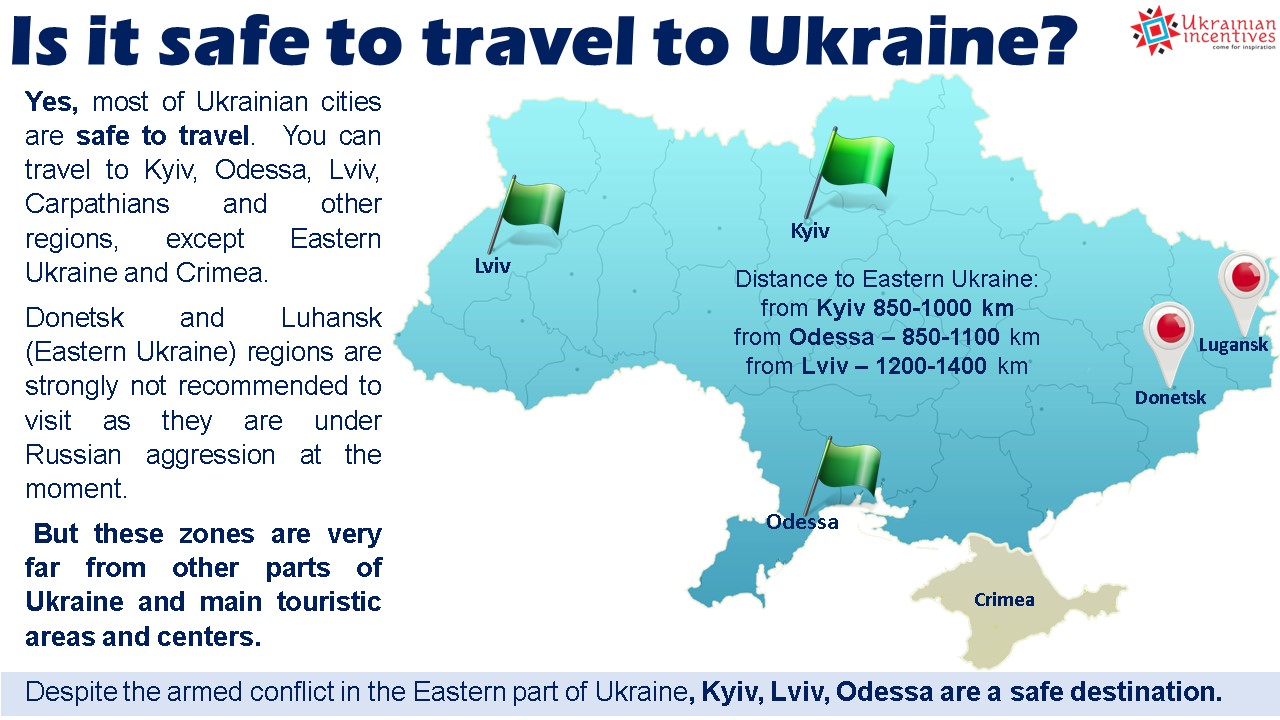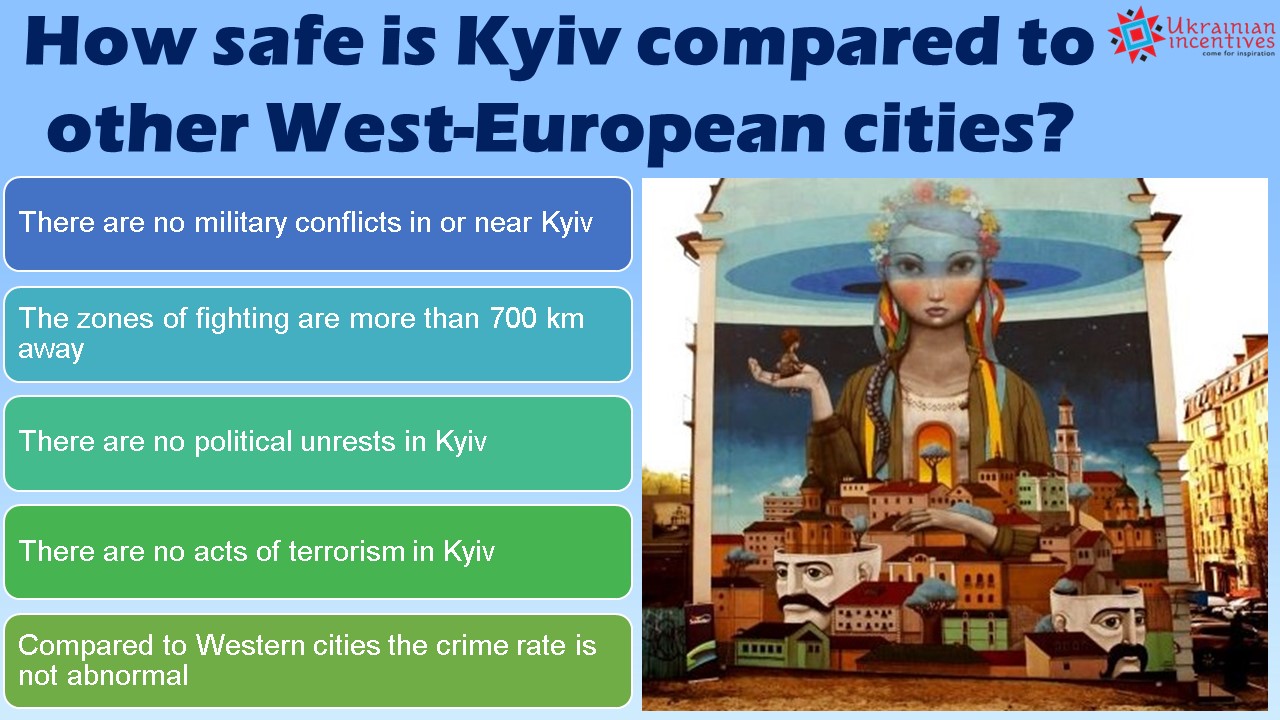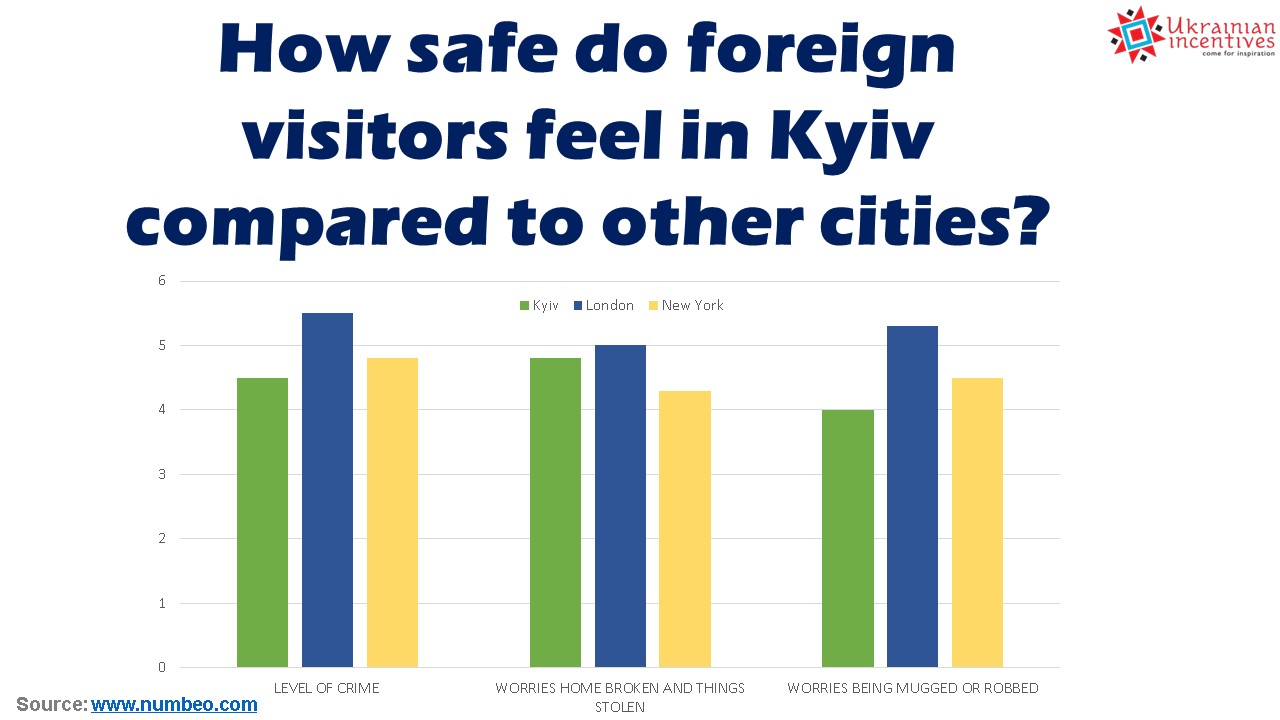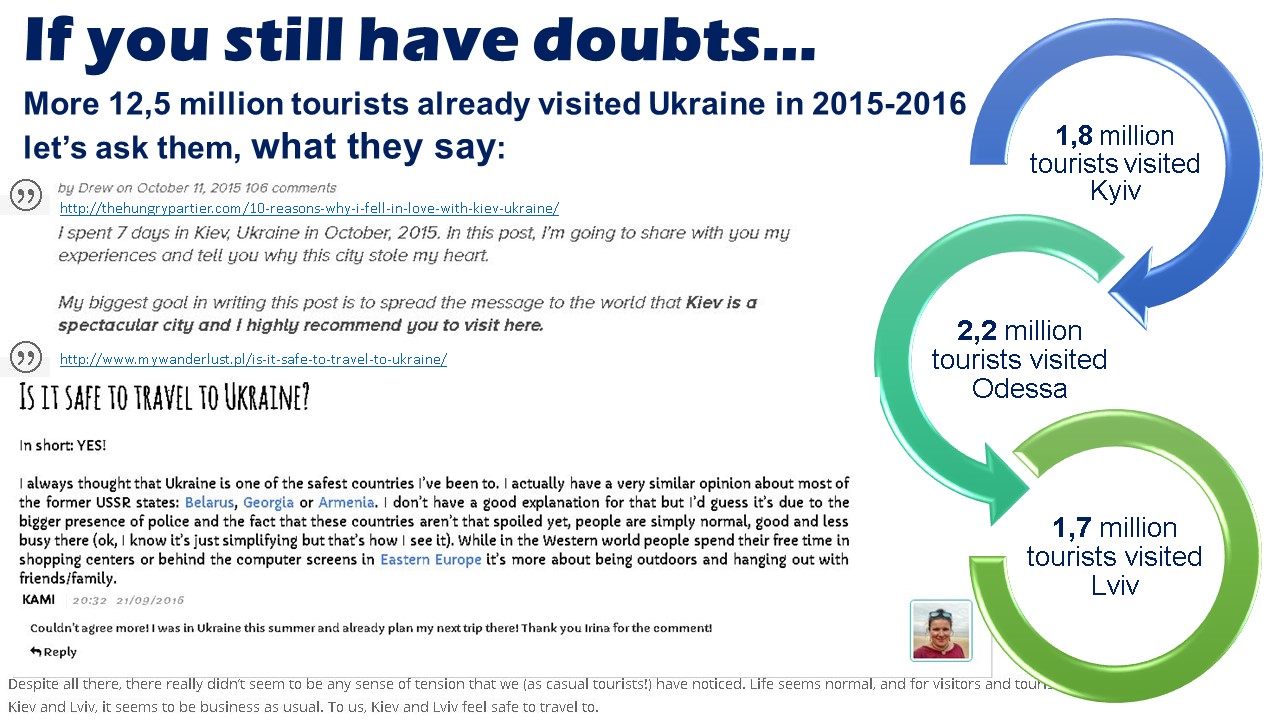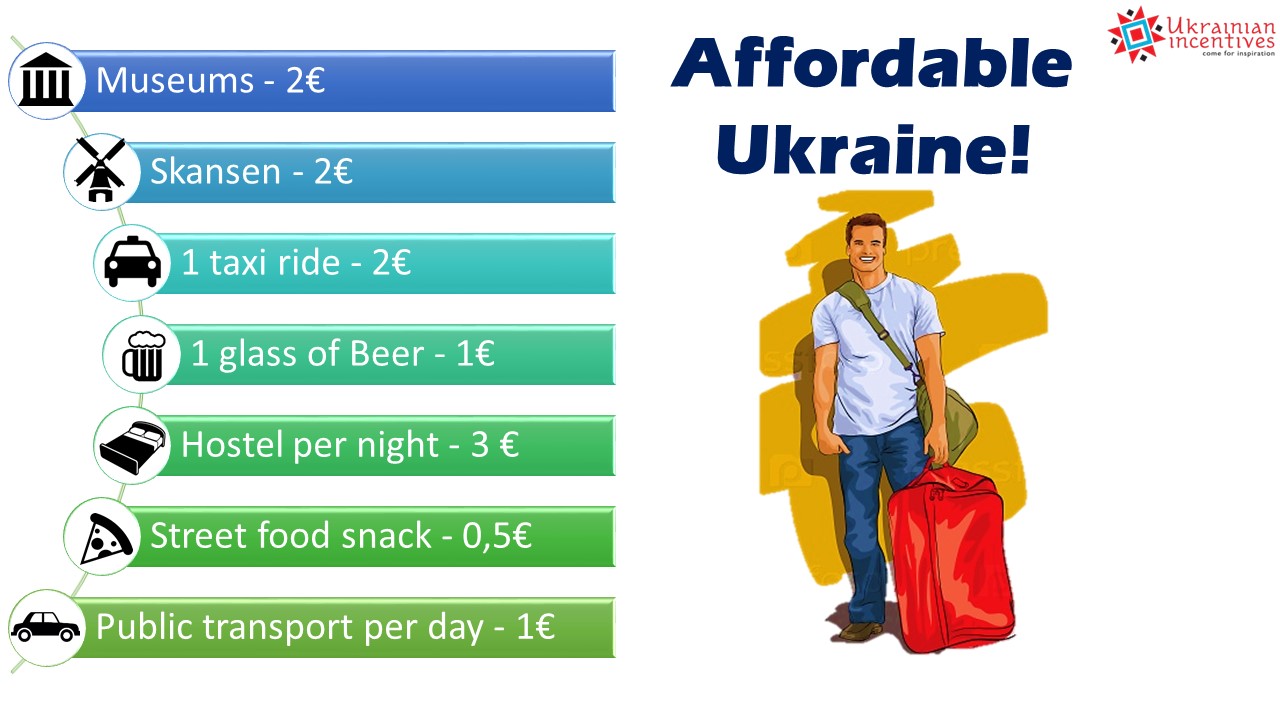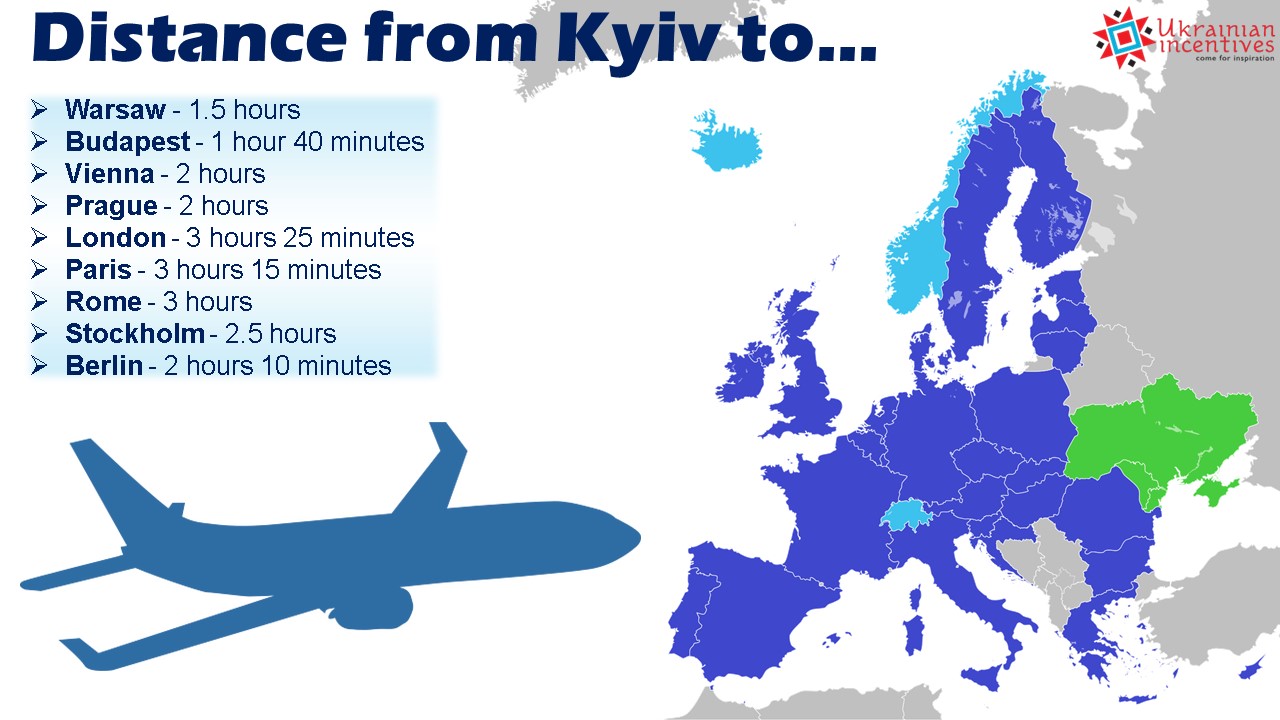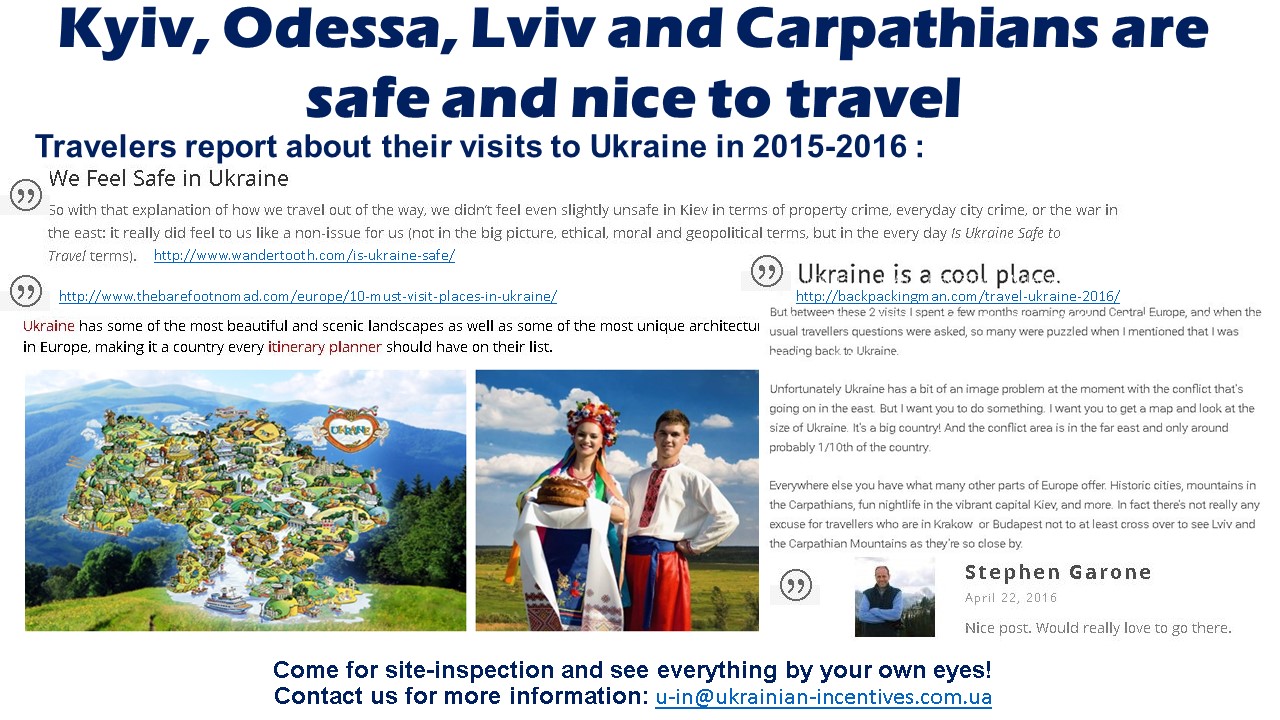 Is it worth to travel to Ukraine?
Definitely! Event don't doubt!
Ukraine has so many interesting things to visit: UNESCO heritage, famous golden-rood Orthodox churches, cities (each has its own style) with beautiful architecture, historical sights and vibrant nightlife. Natural sights are great: wide rivers, Black sea, lakes, sands, mountains.
and You know what? Ukraine become trendy destination and You still didn't see it. Be one of first in your circle of friends :)You will be surprised how beautiful Ukraine is!
Different fashion magazines announce Ukrainian embroidered dresses and shirts "vyshyvanka" as one of cool newest fashion trends. Where you can buy best Ukrainian "vyshyvanka"? Surely, in Ukraine 🙂
If you live in hot country, in Ukraine you can experience all 4  natural season in its full beauty: blooming spring, green summer, colorful autumn and snowy winter.
LEARN MORE
If it's cheap country, may be it offers bad quality services?
No, cheap (in USD/EUR) prices happened due to huge change of currency rate exchange. Level of services remained the same and it's  of good level.
See, in 2013: 1 USD costed 8 UAH
Now in 2016: 1 USD costs 26 UAH
Rates in UAH increased, but not such significantly as exchange rate, so USD/EUR equivalent is very reasonable at the moment. Don't miss this economical advantage!
Can we visit all wonders of Ukraine in one trip?
Yes, but it will be quite tough for participants as Ukraine has long distances. If you plan to visit all interesting points in Ukraine, you have to plan minimum 3 weeks to spend here.
We recommend to focus maximum of 2 cities or areas to visit. Please, note that all cities are connected (by air or train) via Kyiv only.
If you plan 1 city, it will be more comfortable for attendees as they don't need to travel between cities (1 hour flight + pre/port-flight procedures or night train). Don't worry: it's definitely a lot to do and see at any of most visited city of your choice: Kyiv, Odessa, Lviv or Carpathians mountains area.
Is it far from Kyiv to other regions?
Yes, it's quite far:
Kyiv – Odessa: 618 km
Kyiv – Lviv: 540 km
Kyiv – Ivano-Frankivsk (gateway to Carpathians): 771 km
Kyiv – Uman: 210 km
Kyiv – Chernivtsi: 560 km
Kyiv – Kherson: 670 km
Kyiv – Donetsk: 781 km
Kyiv – Luhansk: 962 km
Do I need visa to travel to Ukraine?
You may check actual list of visa requirements and terms of allowed stay for different countires here: http://mfa.gov.ua/en/consular-affairs/entering-ukraine/visa-requirements-for-foreigners
Citizens of most of European countries, Canada, USA, Australia, New Zealand, UAE can enter Ukraine without visa or get visa to arrival.
Please, carefully check visa necessity before your arrival as visa procedure stake 2-4 weeks, depending on country of origin.
We will be happy to assist you with travel services and bookings in Ukraine, but regarding visa you have to contact Embassy of Ukraine in your country or region. They can provide full information about visa process.  List of Embassies is here: http://mfa.gov.ua/ua/about-mfa/abroad/embassies
Can I use my credit card in Ukraine?
Yes, if your card is Visa or Master Card. Hotels and most of shops accept credit cards, but better to have some cash with you also. Amex is not accepted in Ukraine yet.
Do I need Power adaptor for my electronics in Ukraine?

Your need for an International Power adapter or a power converter depends on the voltage, frequency and power plugs in the country you live in.
In Ukraine the standard voltage is 220 V. The standard frequency is 50 Hz. Power sockets: type C / F. Below you find pictures of these power sockets and corresponding plugs.
Plugs and wall sockets are different from Great Britain, USA and Canada, being of European two pin style. Please note: Ukraine uses two types of outlet configuration: you could find newer European outlets (type F) and old Soviet type (type C). The difference is in the diameter of the pins.
For valuable equipment, you may consider bringing a surge protector.
In Ukraine the power sockets used are of type C / F:
Type F: This socket also works with plug C and E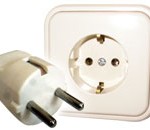 Type C: This socket also works with plug E and F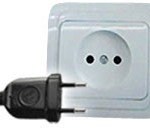 How is drinking water in Ukraine?
It's not recommended to drink tap water. Tap water need to be boiled, better after filtering (water purifyers).
Or you can buy bottled mineral water (now 1,5l for only 50 cents).
What about Safety in Ukraine?
Generally Ukraine is safe country.
But anyway you should be careful like during travel to any other country. Safety advises are general for all travelers to all countries: Exchange money only in official exchange points, not on the street from strangers. Don't flash lot of money and very expensive gadgets in crowded places. Keep your valuables in inner pockets or at the hotel safe. Wise to use security belt for passport and money during travelling. Make a copy of passport and docs and keep usb with copies at hotel just in case.
City centers are more safe than suburbs.
And remember to avoid Easter Ukraine and Crimea, which are under Russian aggression at the moment.
Please, note Emergency phone numbers:
101 fire department
102 police
103 ambulance / municipal first aid
Private Ambulance "Boris" +38044 2380000, +38044 2910190 (Kyiv)
Privat Ambulance "Dobrobut" +38044 495-2-888 (Kyiv)
other private ambulances available
Pharmacy Information service 1567
Do you still have questions regarding travel to Ukraine?