Here is your special Ukrainian Gift!
Thank you for being our partner!
Ukrainian Cultural experience
video master-class
traditional Ukrainian cuisine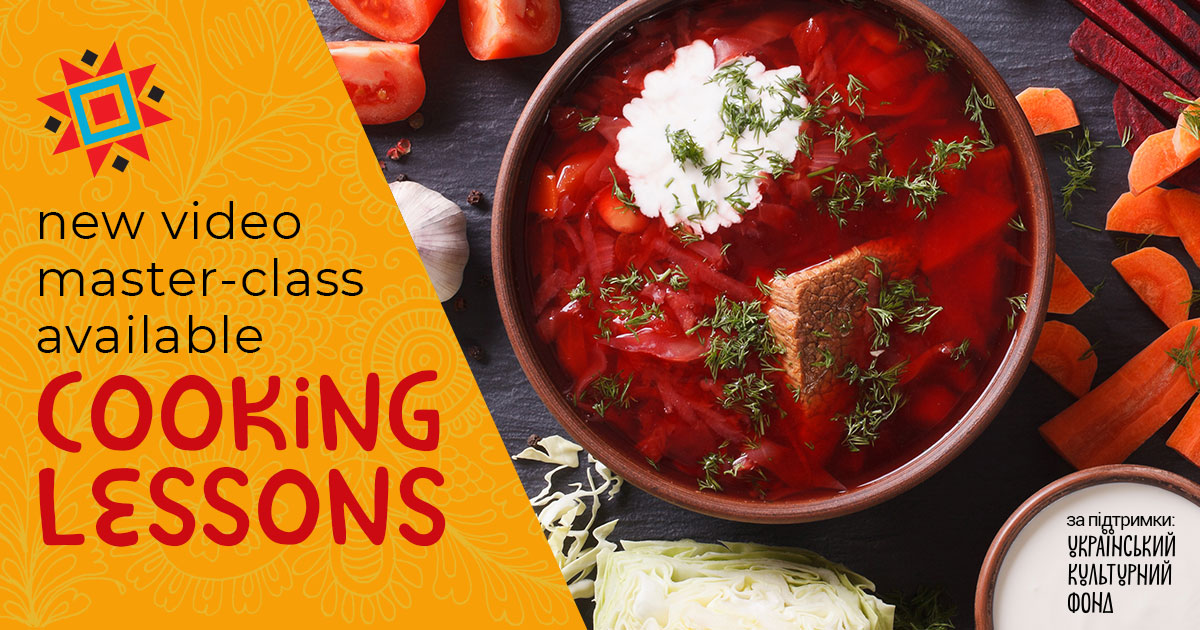 Ukrainian cuisine is very authentic and rich. Lot of European media highlighted Ukraine among best foodie travel destinations. And now you can cook most famous Ukrainian dishes at home. We prepared comprehensive lesson for you, which includes 5 dishes for your great Ukrainian dinner.
During this cooking master-class you will
learn, how to cook most famous Ukrainian dishes:

borsch (beetroot soup)
vareniki (dumplings with cheese and potato)
knedlyki (similar to gnocchi)
banosh (special corn porridge with mushrooms)
Lvivsky syrnik (Lviv cheesecake) on dessert

enjoy cooking process

ready for fantastic dinner
Ready for your Ukrainian Cooking Experience?
Here is your Cooking master-class for 5 Ukrainian dishes
Enjoy your cooking process with
Ukrainian Cultural Experience!
Stay safe! Stay healthy! Stay creative!
Hope to welcome you in Ukraine soon!