Here is your special Ukrainian Gift!
Thank you for being our partner!

Ukrainian Cultural experience
video master-class
Samchykivskiy painting style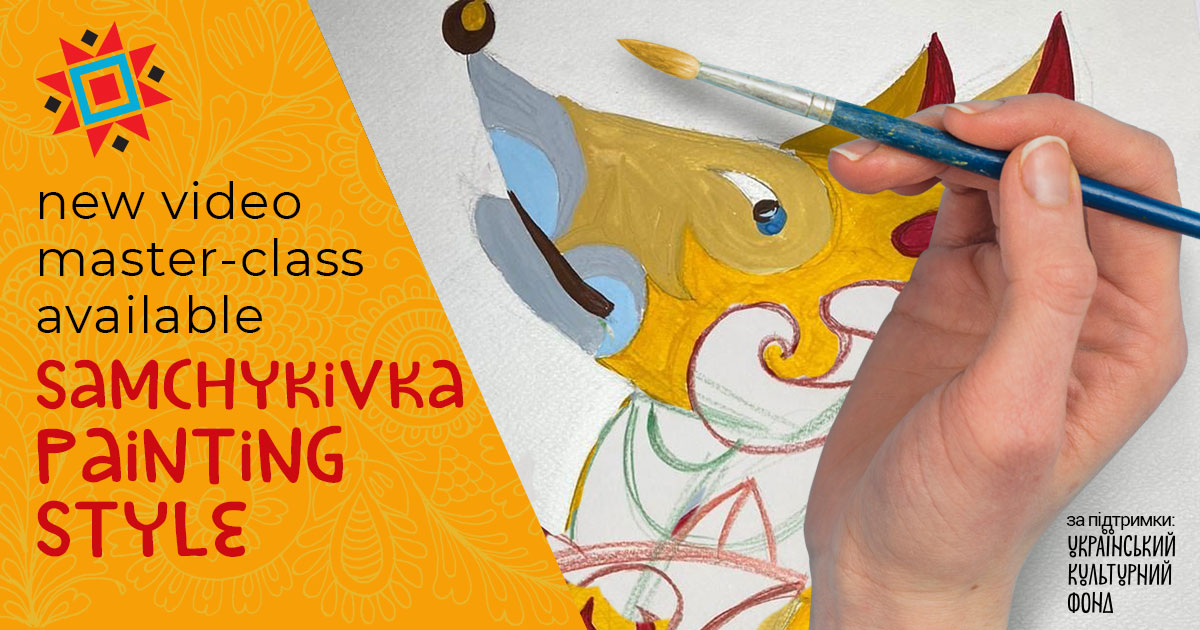 Samchykivka is unique painting style, originates from Samchyki village from Khmelnitskiy region in Ukraine. Few years ago only 4 elderly masters left in this village and Samchykivskiy painting style was about to disappear. Now, with great efforts of UA Maze and Ukrainian Cultural foundation, more masters learned this style and created school of Samchyki technique. So now Samchykivka painting style is reviving. And when you learn it, more people in the world will remember about this unique bright style.
In this master-class by Yana Vlasenko-Bernatska you will learn peculiarities of this style and create bright picture by yourself. And later you can continue with online master-classes with masters or during your art-tour to Samchyki village.
During this master-class you will
learn unique Ukrainian style of painting

create bright Samchykivka painting by yourself

relax as painting is great anti-stress and Art-therapy

decorate any objects you like and plan your next travel to Ukraine

enjoy creative process
Ready for your Art break?
Here is your online lesson of painting fox in Samchykivka style
For this master-class you will need:
– paints (5-6 colours)
– paints palette to mix them
– paint brush
– pencil and eraser
– Inspiration
If you want to get Ukrainian version of video, please click: video
Enjoy your creative process with
Ukrainian Cultural Experience!
Stay safe! Stay healthy! Stay creative!